Sports & Entertainment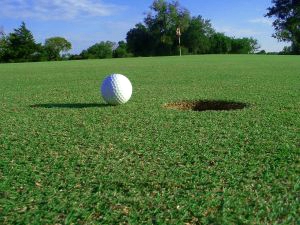 Polymer Innovations wants you to have fun & it's amazing what our polymers can do to help you have even more!
Our polymers are used by sporting clubs to keep their greens 'green' at golf, tennis & lawn bowls clubs. Sporting & racing clubs also use our polymers to suppress dust, seal lakes & ponds, reduce irrigation costs & aerate soil to reduce hard, dry spots. Parks & gardens use our polymers to keep their grounds looking great, especially in times of stress.
Entertainment production companies, advertising & promotion agencies, theatre groups, night club owners, function operators, nervous brides, equestrians, even jelly wrestlers use our unique & diverse polymers everyday.
If you have the imagination, we have the polymer solution!
Water$ave Turf

Water$ave Turf is a special polymer formulation that can be used throughout the growth cycle of lawns & sods, ensuring good germination & fast root development for the even growth of lawns. The rooting of the sod is faster, increasing growth efficiency. Water$ave Turf polymers reduces labour & water costs, as well as providing relief for difficult growth areas & hot spots that are vulnerable to drying out & going brown. Water$ave Turf is widely used in turf landscaping for decorative lawns, golf courses, bowling greens, parks & gardens.
Water$ave Dust Suppression

Keeping workers free from allergies & asthma, reducing soil erosion, ecological damage & airborne pollution. Also, reducing wear & tear on nearby expensive equipment. Finding ways to effectively control dust pollution in a simple & cost effective manner is beneficial for everyone. Polymer Innovations Water$ave Dust Suppression meets this demand with it's own specific polymer blend for dust pollution control.

Flora Gel

Specifically designed for Floriculturalists & the cut flower industry to help preserve the life of cut flowers. Flowers will stand perfectly in the gels for display or transportation. Flora Gel will also absorb liquid fertiliser & plant food. Then releases the absorbed water & nutrients as required, allowing the plants or flowers to flourish.

D'ziner Snow

Is a versatile, cost effective, realistic & revolutionary fake snow product. You have never seen anything like this, looks & feels exactly like the real thing. Once the beads are expanded, D'ziner Snow is 99% water, refracting light in such a way that it imitates natural ice crystals. Creating an amazing similarity to real snow. D'ziner Snow creates an authentic snow atmostphere in motion pictures, TV commercials, promotional events & exhibitions is made easy with D'ziner Snow. Used all year round in shop displays, weddings, functions, birthdays, themed parties, snow parties, winter parties, xmas parties, snow hobbies ...all sorts of fun!

Water$ave Plug Range

The best polymer based dam or pond sealant. Whether the leak is in the base, wall, through rock or any soil type Polymer Innovations has the specific dam sealant to put an end to your water losses. Water$ave Plug & Water$ave Seep locates the leak & seals it. Even if you don't know exactly where the leak is our polymers will locate the outflow & stop it.

WaterSave Medium

Is the practical & economical solution to all domestic & commercial growing needs that is used widely by agriculturalist, horticulturalists, landscapers, weekend gardeners, sporting clubs & community groups. Water$ave Medium quickly uptakes the water & then gradually releases the water & nutrients as it is required by the plant. Water$ave Medium is an easy to use, versatile product that has a large surface area per gram gives a better distribution around the root zone. Water$ave Medium is a market leader in plant growth polymers that can be easily used on any scale.
These product are available at the Online Store.
Benefits to sporting groups that use our unique polymer blends: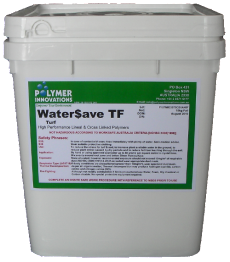 Can be applied straight to the soil before lawn seeding or before the turf is rolled out.
Enhances plant growth & survival.
Increases the water holding capacity of soils.
Reduces watering frequency by up to 50%.
Improves physical properties of compact soil.
Reduces water evaporation from soil.
Limits leaching of nutrients & fertilizers.
Improves soil porosity & aeration.
Non toxic, environmentally friendly & biodegradable.
Benefits to entertainment groups that use our unique polymer blends: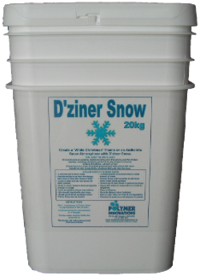 In Flora Gel flowers will stand perfectly in the gels.
Flora Gel will also absorb liquid fertiliser & plant food.
Plants & flowers draw the water & nutrients from the crystals as required.
Create eye catching centrepieces for wedding & functions.
Flora Gel has been specifically designed for the cut flower industry to help preserve the life of cut flowers.
D'ziner Snow is difficult to melt or blow away.
Looks & feels just like real snow.
Is dry to touch & play in.
Can be used on almost any surface.
Small amount of powder makes a large amount of snow
---