MINING & CONSTRUCTION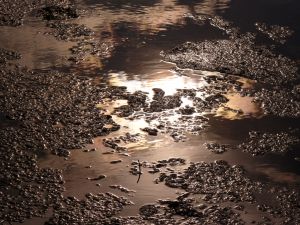 Polymer Innovations works with mining, construction & other heavy industries to abate, remove or control all types of air & water based pollution for Australia's most productive companies.
We provide unique & easy to use polymers to keep workers & residents as safe as possible. We can even customise a unique solution that will best address your toxic sludge removal, control or storage projects.
Toxic water ingress issues are dealt with quickly by our Super Absorbent Polymer blends. Reducing damage to the surrounding environment & removing hazardous material from the work area that can be caused by toxic mud slurries.
These toxic tailings dams are then kept secured & sealed with our Water$ave Plug Range. Used by governments, businesses & individuals across the world.
Polymer Innovations produces five specific polymer blends for heavy industry. Used to control water based sludges; revegetate cleared land for reclamation projects; abate airborne dust pollution, control soil & seal large tailings dams.
SAP Range

A proud reputation in removing & controlling water based industrial pollution from some of Australia's biggest industries & most pristine environments. Polymer Innovations develops specific SAP (Super Absorbent Polymers) that address the unique requirements of these environments both on land & in water. Toxic water ingress issues are dealt with quickly & easily.

Water$ave Plug Range

The best polymer based dam or pond sealant that is 100% customisable to your specific environment via our specific dam sealing blends. Whether the leak is in the base, wall, through rock or any soil type Polymer Innovations has the specific Water$ave Plug dam sealant to put an end to your water losses. Water$ave Plug & Seep locates the leak & seals it. Even if you don't know exactly where the leak is our polymers will locate the outflow & stop it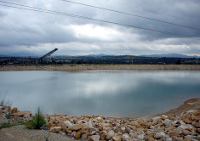 Water$ave Dust Suppression

Keeping workers free from allergies & asthma, reducing soil erosion, ecological damage & airborne pollution. Also, reducing wear & tear on nearby expensive equipment. Finding ways to effectively control it in a simple & cost effective manner is beneficial for everyone. Polymer Innovations Water$ave Dust Suppression meets this demand with it's own specific polymer blend for dust pollution control.

Water$ave Flobind

Water$ave Flobind is a lineal polymer that is used for soil erosion control, road stablisation, dust suppression & dam sealing. This slimey polymer is extremely versatile & assists with all water & pollution issues. It is a water soluble polymer specifically designed to control soil erosion & improve water infiltration. It flocculates suspended fine soil particles & stabilises existing soil structure. Flobind is ideal for smaller applications where powder or emulsion dosing systems are not practical.

Water$ave Plantation

Effective in the revegetation & reforestation of trees, bushes & saplings. Water$ave Plantation reduces the mortality rate caused by transplant shock & also enhances root development encouraging more rapid growth & production. Also, non toxic & biodegradable, Water$ave Plantation reduces the leaching of any introduced fertilizer, minimising evaporation from the soil whilst improving porosity & aeration.
These product are available at the Online Store.
Benefits to heavy industries like mining & construction: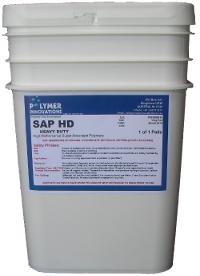 Easy & safe to handle.
Same methods no matter the scale.
Experience with all types of industries & background, no matter how complex.
Proven time & equipment saver.
Non toxic, biodegradable & environmentally friendly.
Extremely cost effective less need for larger or expensive equipment .
Serious time savings in man hours. Reduced downtime.
Full documentation & backup support.
Rapidly dissolves in water without mixing or gel blocking.
Reduces evaporation, no need for continuous water applications.
Dust exposure for humans & animals is quickly & accurately reduced.
Seals dam without the need to drain precious water.
Can be utilised into the soil during the construction of new dams.
Cost effective, no need for heavy & expensive earth moving equipment.
Fully customisable blends such as Plug & Seep will seal the most porous of soils.
Quick & easy application to full or partially full dams.
Designed to locate the outflow & seal it.
Recover water affected areas & roadways immediately.
Excellent polymers for dredging projects.
Locate water ingress problems even more efficiently.
Enhances plant seeding, growth & survival.
Increase the water holding capacity of soils.
Reduce watering frequency by up to 50%.
Protect the environment against drought & groundwater pollution.
Improve physical properties of compact soil.
---