Government & Community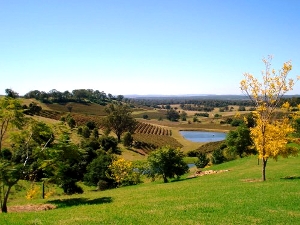 Polymer Innovations works closely with different levels of government & community groups, assisting them with their important projects & activities. Whether it's removing pollution, reclaiming bushland, sponsoring local talent, teaching school kids about water conservation or a magical winter landscape for a townships' Christmas display. We pride ourselves in giving back to the community & offering better 'bang for the buck' for taxpayers on government contracts.
Our products assist with the maintenance of parks & gardens, sealing dams, revegetation & reforestation of native land, pollution control or removal to promotional displays, community events & functions.
If you are looking for solutions to your communities' water related problems, we are here to help.
SAP Range

SAP Range a proud reputation in removing & controlling water based industrial pollution from some of Australia's biggest industries & most pristine environments. Polymer Innovations develops specific SAP (Super Absorbent Polymers) that address the unique requirements of these environments both on land & in water. Toxic water ingress issues are dealt with quickly & easily. Designed for critical applications where production or the environment is affected by water based slurries. Recovered waste can be transported safely & easily without extended periods of downtime or reduction in productivity.

Water$ave Turf

Is a special polymer formulation that can be used throughout the growth cycle of lawns & sods. Water$ave Turf ensures good germination & fast root development for the even growth of lawns. The rooting of the sod is faster, increasing growth efficiency. Providing relief for difficult growth areas & hot spots that are vulnerable to drying out & going brown. Water$ave Turf is widely used in turf landscaping for decorative lawns, golf courses, bowling greens, parks & gardens.

WaterSave Medium

Is the practical & economical solution to all domestic & commercial growing needs that is used widely by agriculturalist, horticulturalists, landscapers, weekend gardeners, sporting clubs & community groups. Water$ave Medium quickly uptakes the water & then gradually releases the water & nutrients as it is required by the plant. WaterSave Medium is an easy to use, versatile product that has a large surface area per gram gives a better distribution around the root zone. Water$ave Medium is a market leader in plant growth polymers that can be easily used on any scale.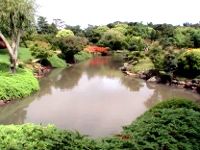 Water$ave Dust Suppression

Keeping workers free from allergies & asthma, reducing soil erosion, ecological damage & airborne pollution. Also, reducing wear & tear on nearby expensive equipment. Finding ways to effectively control dust pollution in a simple & cost effective manner is beneficial for everyone. Polymer Innovations Water$ave Dust Suppression meets this demand with it's own specific polymer blend for dust pollution control.

Water$ave Plug Range

The best polymer based dam or pond sealant. Whether the leak is in the base, wall, through rock or any soil type Polymer Innovations has the specific dam sealant to put an end to your water losses. Water$ave Plug & Water$ave Seep locates the leak & seals it. Even if you don't know exactly where the leak is our polymers will locate the outflow & stop it.

Water$ave Plantation

Effective in the revegetation & reforestation of trees, bushes & saplings. Water$ave Plantation reduces the mortality rate caused by transplant shock & also enhances root development encouraging more rapid growth & production. Also, non toxic & biodegradable, Water$ave Plantation reduces the leaching of any introduced fertilizer, minimising evaporation from the soil whilst improving porosity & aeration.

Water$ave Hydro

Is a specific polymer blend for general hydroseeding operations in urban areas & general road embankments. Water$ave Hydro is designed to break down as the plants' root systems penetrate & hold the moist soil structures in place.Water$ave Hydro provides an cost efficective, safe & easy to apply hydroseeding solution to enhance the growth of cleared or damaged native land.

Water$ave Hydro-Tac

Water$ave Hydro-Tac is a 'stand alone' tackifier that does not necessarily require mulch or additives. It is a blend of specific lineal polyacrylamides for hydroseeding projects that retain moisture & soil structures for longer time periods than other polymer tackifiers. Water$ave Hydro-Tac is an excellent 'straw' tackifier that is designed to break down as the plants' root systems penetrate & hold the soil structures in place & is highly effective in the young regrowth of trees, shrubs, bushes & saplings especially in dry & remote locations.
These product are available at the Online Store.
Benefits to Government departments that use our unique polymer blends: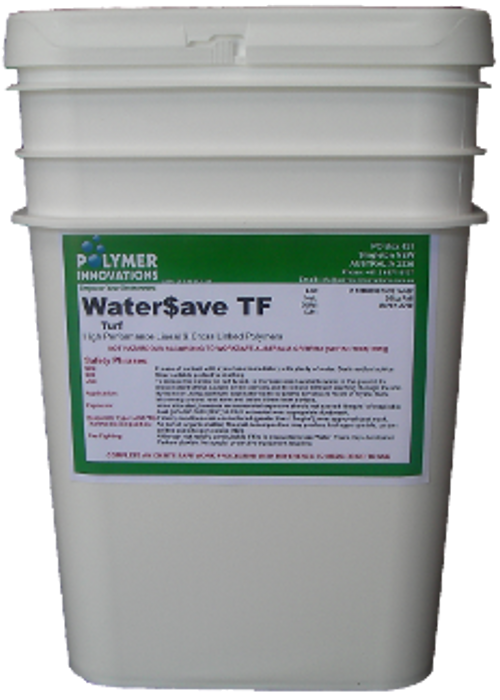 Easy & safe to handle.
Same methods no matter the scale.
Experience with all types of industries & background, no matter how complex.
Proven time & equipment saver. Reduced downtime.
Non toxic, biodegradable & environmentally friendly.
Dust exposure for humans & animals is quickly & accurately reduced.
Extremely cost effective less need for larger or expensive equipment.
Increases the water holding capacity of garden crop soils.
Reduces watering frequency by up to 50%.
Reduces water evaporation from soil.
Improves the physical properties of compact soil.
Protects the environment against drought & ground water pollution.
Limits leaching of nutrients & fertilizers.
Enhances plant growth & survival.
Improves soil porosity & aeration.
Seals dam without the need to drain precious water.
Quick & easy application to full or partially full dams.
Designed to locate the outflow & seal it.
Serious time savings in man hours.
Full documentation & backup support.
Reduced downtime.
---